The University of Konstanz in the European Universities Initiative
An interview with Professor Silvia Mergenthal, Vice Rector for International Affairs and Equal Opportunities at the University of Konstanz, about the university's participation in the European Universities Initiative (EUI).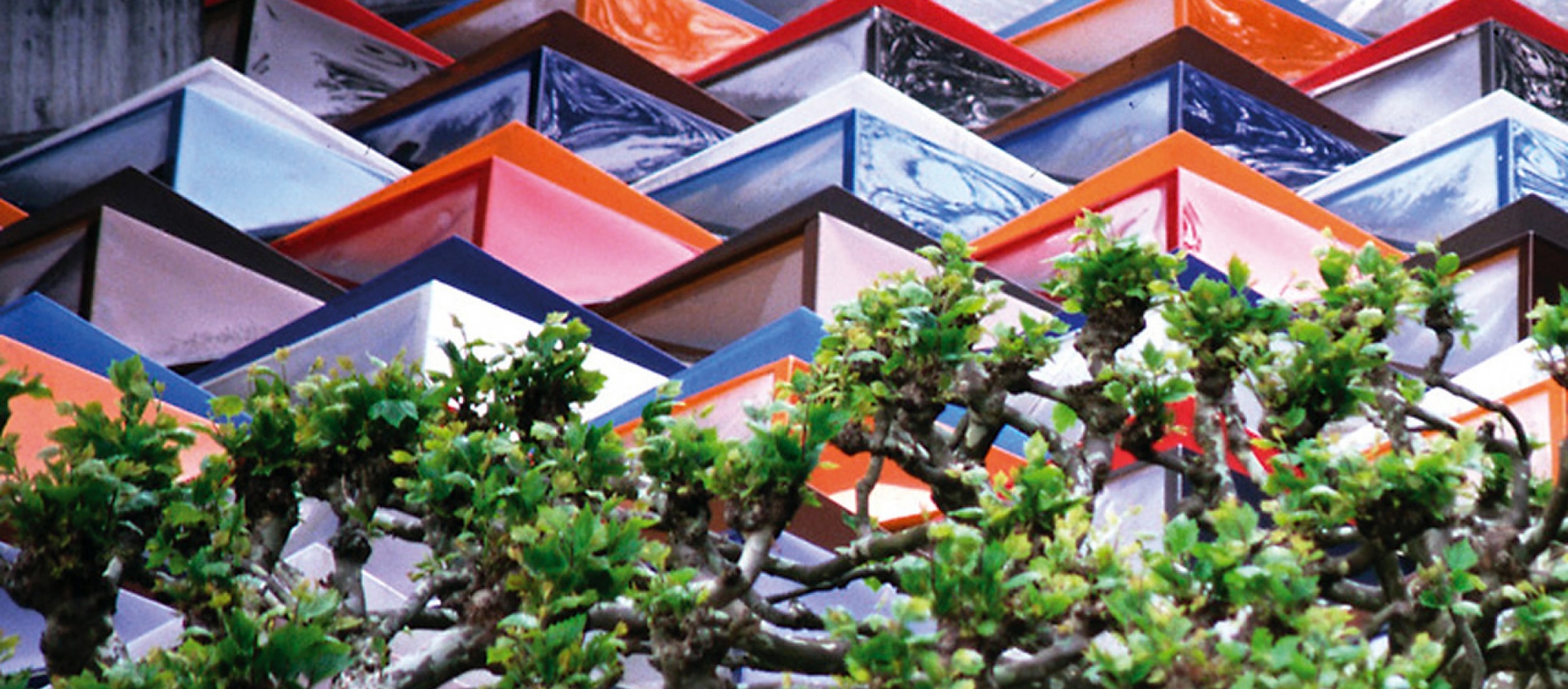 The European Universities Initiative (EUI) is one of the European Union's (EU) flagship initiatives for establishing a European education area.
 
"The aim of this initiative is to bring together a new generation of creative Europeans able to cooperate across languages, borders and disciplines to address societal challenges and skills shortages faced in Europe".

European Commission
Professor Mergenthal, why is the University of Konstanz participating in the European Universities Initiative?
First of all, the European Universities Initiative provides us with new, exciting opportunities for collaboration within Europe. This programme was established for the purpose of testing in practice what this collaboration could look like. As a reform university, we offer our experience with permanent institutional renewal, and our demonstrable success gives us additional confidence that we can contribute a lot to this transnational project. Our pragmatism also tells us that the EU will continue to offer more and more funding programmes tailored to these new types of consortia. It quickly became very clear to us in 2019 that we want to and also need to be part of this development. This also plays a role for the international visibility of German universities, in the United States or Asia, for example. In some places it can be difficult to distinguish between a University of Excellence and a European University. Here too, is where our participation in the EUI can benefit us.
 
https://youtu.be/_H3ADL1OzQs

Copyright: European Union 2019
Together with Roskilde University, Université Paris 8 Vincennes-Saint-Denis, the New Bulgarian University and the University of the Aegean, the University of Konstanz is part of the European Reform University Alliance (ERUA) that has just been approved in the context of the EUI. How did the alliance develop and why do these universities complement each other so well?
Soon after deciding to submit a proposal, our university was contacted by Roskilde University, that already had experience collaborating with Université Paris 8. All three of us are reform universities that were founded in the sixties and early seventies. Thus, we thought about how this concept of reform could be translated into the present – not as a blueprint for a successful reform university, but more importantly, as a process for how universities can support their own permanent institutional renewal. This is very close to what we live out every day here in Konstanz, and it also harmonizes with the measures, especially in the field of transfer, that we included in our institutional concept "University of Konstanz – creative.together" that we developed for the German Excellence Strategy competition.
 
"European Universities are transnational alliances that will become the universities of the future, promoting European values and identity, and revolutionising the quality and competitiveness of European higher education".

European Commission
How did Bulgaria and Greece join the team?
In order to form a true European alliance, we definitely wanted to involve partners from all parts of Europe, including the South and East, where there are not a large number of reform universities. The University of the Aegean, which was founded in the nineties, was quickly added to our list of partners. We had several options for Eastern Europe, but we finally decided on the New Bulgarian University, which was also founded in the nineties. The university has a very international profile and it was able to implement the Bologna reforms quickly. What is more, all our project partners are among the most prominent reform universities in their countries. All the consortium's members also have a clear profile in the humanities and social sciences, which connects us all thematically as well as at the organizational level.

What is so unique about the European Reform University Alliance?
Our consortium is special because we share the same narrative that comes from permanent institutional renewal, and this applies to all five universities equally. This is not necessarily true for the other consortia. One goal that the EU hopes to achieve with the European Universities Initiative is to develop models for an ideal European university, which is where our reform concept may fill a niche.
 
"We share a vision of universities as creative spaces, an awareness of the power of experimental approaches, and an understanding of the promises of diversity".

From the Mission Statement of the European Reform University Alliance (ERUA) with the participation of the University of Konstanz
Which specific goals will the ERUA consortium pursue?
In the area of research, the consortium will very clearly focus on shared research activities investigating the process of reform. One work package, for example, states that we will define joint forums for reflection on reform processes. Of course there will also be individual research collaboration projects involving the members, some of which already exist – as in the fields of multilingualism and biology – but the main focus of the ERUA consortium will be less on research and much more on teaching. This begins with intensifying student mobility and will also include exchanging innovative teaching and learning methods – Roskilde, for example, provides very project-oriented teaching – as well as a strong component involving staff exchange, staff mobility and the sharing of best practices. Another dimension of our alliance is its internal capacity building with a strong focus on research staff, especially doctoral researchers and early postdoctoral researchers, as well as our capacity-building transfer activities. Some of our project partners are already very active in this area, especially Université Paris 8 and the University of the Aegean. The idea is for these five universities to share how they are connected with and impact their respective regions.

Which opportunities will students have within the ERUA?
Ideally we will lay the groundwork so that all our students can have contact with the other partner universities at least once during their studies. That doesn't necessarily mean that they will study on-site at one of the universities in the consortium. For example, different mobility formats are possible, including, of course, virtual mobility, or the opportunity for students to learn the language spoken in the project partners' countries. Another idea developed at the University of Konstanz involves creating another module that combines transferable skills with courses that students are already taking anyway. This module's content would have to do with the concept of "European agency" and could later even form the basis for a new master's programme, but that is more of a long-term idea. For now, we think it is useful to think about offering joint and dual degree programmes. This also means that we will reconsider how to recognize different courses and make them more flexible, if necessary.

How can the European Universities Initiative strengthen our position in the competition with other universities and international research locations?
We are participating in the European Universities Initiative in order to pursue its stated goals, but this work is also relevant for the next round of the Excellence Strategy competition. Generally speaking, we have to think very hard about how we will position ourselves within the networks we choose. Both the EUI and YERUN are very important for us in this regard. We think that it can only be an advantage for us to strengthen our current involvement and expand it even more within different European networks.
By
Dr Tullia Giersberg

- 09.07.2020