What about educational equity?
We run the risk of regressing in terms of educational and gender equity, says Professor Axinja Hachfeld, educational researcher in Konstanz. In an interview with campus.kn, she criticizes the current decision of the federal government on the re-opening of schools, finding fault not only with the lack of planning certainty for educational institutions but also the lack of political foresight with regard to the social consequences. Axinja Hachfeld is the interim professor of empirical educational research at the Department of History, Sociology, Sport Science and Empirical Educational Research at the University of Konstanz. She is also principal investigator at the university's Cluster of Excellence "The Politics of Inequality".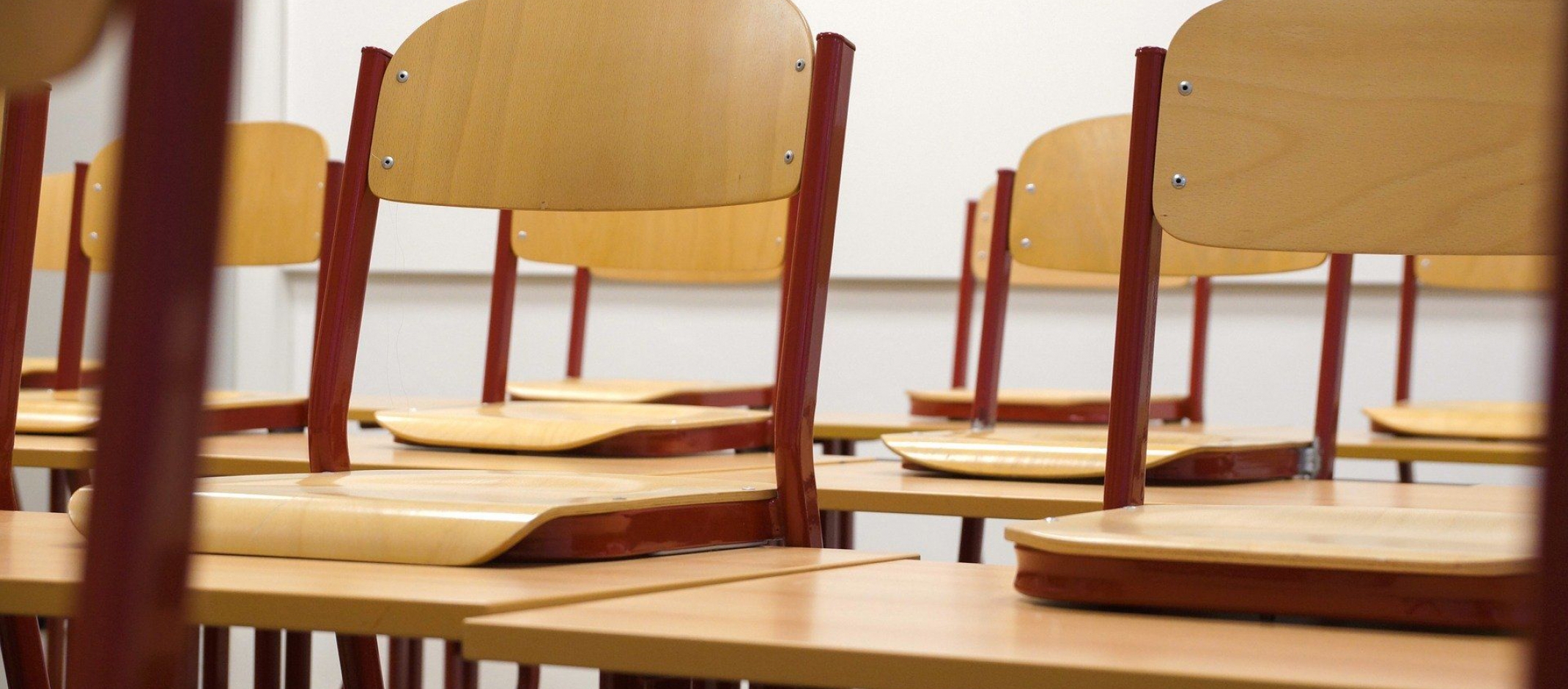 How do you rate the federal government's decision of 15 April 2020 on the gradual re-opening of schools beginning 4 May 2020?
Let us take a moment to put ourselves in the shoes of teachers who are currently in the situation of having to plan lessons for children and adolescents in different classes for the coming period. In my view, the most important question is whether the decision of the federal government gives teachers planning certainty. As far as I can see, this is currently not the case.
Thus far, schools have lived through three weeks of standby mode ("Notbetrieb") and improvisation. Now it looks like schools will remain closed for most pupils for the time being. How long this situation will continue is currently not foreseeable. Nevertheless, schools do need at least some form of medium-term planning certainty so that they can develop and implement models to provide their pupils with pedagogical and didactic guidance and support from a distance. It is of little help to communicate, on the one hand, that a re-opening is to be made possible "as soon as possible" while de facto the shutdown is repeatedly extended by a few weeks. This approach simply keeps schools in limbo and denies them any sort of planning certainty. Moreover, there are vast differences in terms of equipment and facilities across schools: The school boards are called upon to "create and ensure the required hygienic conditions on their premises on an ongoing basis." These are basically things that parents' associations and trade unions have been pointing out and drawing attention to in various demands for years. In many cases, the pressing question is therefore whether and how the legal provisions can be implemented.
What do you recommend from the perspective of an educational researcher and what role did educational equity play in this decision?
I think first of all that schools and also parents need to be prepared that for many children the shutdown will continue for longer. Teachers must therefore be given the space and the opportunity to adapt their teaching mid- to long-term – and in doing so to also take educational inequalities into account. Over the past weeks, we have been able to observe how committed and motivated our teachers are and how many ideas they have. Nevertheless, they also need support, especially if they are to interact more individually with their pupils now.
For years, parents' associations and educational researchers have been pleading that schools need additional pedagogical staff. Now would be a great opportunity to make that happen and it would be a step towards more educational equity in Germany. Learning therapists could support struggling pupils through video coaching. The federal government's decision does not take into account the different preconditions – be it at home or with regard to the pupils' previous performance. Yet these play a much more important role in determining for whom the return to school is more indicated than what class they're in, which was the defining parameter for the starting date in this decision.
In that respect and from the perspective of an educational researcher who also looks at social inequalities, I am disappointed with the decision. We all want schools to be able to resume their full function, of course. However, since epidemiologists are telling us that this may not come for some time, my wish above all is for education policy makers to propose solutions on how to prevent the exacerbation of social inequalities in the current situation. These solutions will also require resources that education policy needs to provide. I think it's fantastic that students are now also getting involved and offering their services as tutors to provide learning support to pupils via video chat. Education policy, however, cannot take credit for this.
In this decision the federal government incorporates at least in part the recommendations of the German National Academy of Sciences Leopoldina. You are one of the researchers who have criticized the corresponding ad-hoc statement of the Leopoldina on the corona pandemic. For what reason?
The aim of the statement of the Leopoldina was to describe the situation from a societal perspective and to focus on the psychological, social, legal, educational and economic aspects. I do find these concerns very important and we are not criticizing the statement as a whole, but have focused our criticism primarily on the recommendations concerning small children. In our view, questions of social and gender equality have not been sufficiently taken into account here. The Leopoldina recommends that the day-care centres for younger children stay closed or in standby mode until further notice, without any discussion about the pedagogical function of early education.

"Preschool institutions not only provide care that enables parents to work, but also carry out important educational work, especially against the background of social inequalities."

Prof Axinja Hachfeld, educational researcher at the University of Konstanz
Among other things, we would like to point out the language training, for instance, for children who do not speak German at home, but also the quality of stimulation that is simply not a given in all families.
In your criticism you also mention that the main burden of covering the current shortfall of institutional childcare is borne by women.
That's right. Another criticism from our side is that the burden of childcare currently lies predominantly with women. The Leopoldina also mentions this – but only briefly and without proposing any solutions. The need for care is particularly intensive in early childhood. Everyone who has ever tried to manage eight hours of home office work with two children aged one and three years knows this. If this situation continues for a longer time, I see a clear step backwards in equality.
In my current parent survey, the parent who has the main responsibility for the children during school shutdown was supposed to answer the questions – 90% of these were women. 37% of women said that they would otherwise share the work with their husbands. That number looked different for the participating fathers: Two thirds of them indicated that they would normally share the responsibilities of child rearing. Women already perform more child-rearing tasks in normal everyday life, but in crisis situations the proportion rises even further.
Pupils who do not belong to the final year classes will have to continue home schooling for now. You and your working group have already completed a parent survey on the topic of home schooling. Now, you are conducting a survey among teachers. What experiences have parents and teachers been making these past few weeks of school shutdown?
The main focus of our survey was on how parents and children experience the current situation and how they communicate with teachers. As a psychologist I was particularly interested in the emotional aspects. We started the survey very soon after the school shutdown began. 1,500 parents took part, yet the short planning period meant that we were unable to draw a representative sample. The results reflect: Even though the majority of parents continued to work in their home office, most of them felt competent, confident and motivated to teach their children at home. We had not expected such a positive result. It should be noted though that the survey was filled out predominantly by parents who themselves have the Abitur (German general higher education entrance qualification) or a higher qualification and whose children were very good or good in the main subjects at the beginning of the school shutdown.
We nonetheless found differences between the parents: While one half of the parents experienced home schooling as relaxed, the other half found it quite stressful. And parents with children whose grades were more in the range between three and four prior to the school shutdown were also more worried about how things would play out during and after the shutdown than the parents of children with very good and good grades.
Despite everything, the school shutdown had another positive influence on the everyday life of families: Mutual activities such as eating, cooking, conversations and recreational activities increased for most families during this period. At the same time, however, there was also a rise in quarrels over the use of media and the completion of school tasks.
It would be interesting to repeat the survey as a follow-up to the government's decision. Another two to three weeks have passed now during which parents have spent most of their time in the home office, and now further weeks of home schooling are on the agenda: I imagine that at least some parents would at this point describe their everyday family life as more stressful and burdensome than at the beginning of the school shutdown.
Video interview with Axinja Hachfeld

https://youtu.be/15qqp2QFXVs

Video interview with Axinja Hachfeld addressing select questions.
What are the ingredients for successful home schooling? What is working well already, where do you see potential for improvement?
This depends on many factors, of course. In addition to individual preconditions on the children's side, there are also vast differences in living and housing situations as well as the current work situation of the parents. Analyses with the German Socio-Economic Panel have shown that children who perform better are also more often motivated to do something for school and also perceive school itself as more meaningful. These children will also find home schooling easier. This means that we need to focus more on those children who have been already struggling before the shutdown.
What is working well: Of course, it is difficult to give a general answer to that. According to our survey, parents rated the communication with teachers as very positive; here, too, we were surprised by the results. For example, half of the teachers did not use a learning platform and more than three quarters of the parents never had contact by telephone or messenger service. Most communication took place via e-mail – a medium we know is not used equally by all parents and also leaves the children out. I therefore see potential for improvement in systematic communication and individual support for children who need it. The teachers' resources, however, also play an important role here.
What recommendations can you give for the coming weeks with regard to the continuation of home schooling?
I would like for politicians to see this situation as an opportunity to discuss with schools in detail what is needed for a sustainable realization of digitalization and individual support. In the long term, personnel are needed who are responsible for this issue. We cannot expect teachers to constantly add new tasks to their load. Sustainable solutions are needed for technical support in the context of digitalization as well as for the support of struggling children – with the help of learning therapists, for instance. I would recommend parents and teachers to stay in personal contact and teachers to keep in touch with the children as well. I don't think it is realistic that families can work on new learning material at home on their own. But perhaps there is a possibility that the children can work in those areas where they are at risk of declining in their performance. This is especially true for children in the younger classes. Apart from that, I wish all families serenity. Parents can use this time to strike up conversations with their children, enjoy family activities, cook together or play games – because all of this is learning, too.
Prof Axinja Hachfeld and Dr Tullia Giersberg
By
Prof Axinja Hachfeld and Dr Tullia Giersberg

- 22.04.2020