ICARUS flies faster, further
ICARUS has begun testing its new satellite receiver that will continue uninterrupted tracking of animals from space.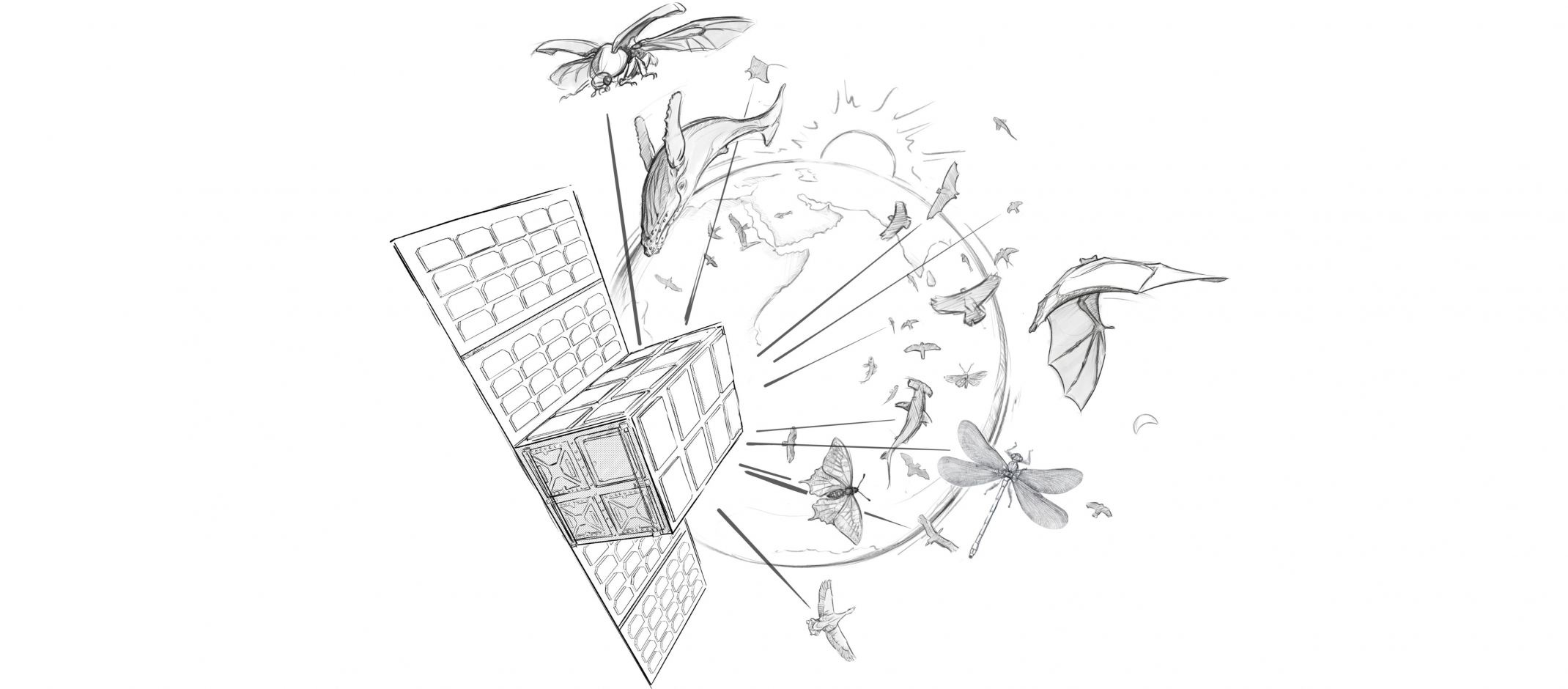 In June 2023, the International Cooperation for Animal Research Using Space (ICARUS) began testing an experimental tracking system in space – signaling that the pioneering program for monitoring wildlife from space is set to continue. The new ICARUS receiver will fly on a very small satellite, known as a CubeSat, to collect data from animals carrying lightweight sensors. For the first time, ICARUS will have total global coverage, detecting birds, bats, marine reptiles, and land mammals anywhere on Earth. The current testing phase lays the groundwork for the operational system, which will commence data collection in October 2024.
ICARUS continues its successful "internet of things" concept of tracking wildlife from space: lightweight sensors attached to animals will transmit data about their wearers' movement and behavior to a receiver in space, which in turn transmit the data back to Earth. The goal is to create an "internet of animals" that can tell researchers how ecosystems and climate is changing, and how animals are responding to those changes.
The project's first receiver and computer were housed on the International Space Station (ISS). In the new system, all space-based infrastructure is packaged on a very small satellite, known as a CubeSat. An experimental satellite has been successfully launched into orbit from Vandenberg in California, USA, with the aim of testing signal function and other capabilities. This experimental phase paves the way for the final system, which will be built in February 2024 and launched in October the same year.
The new space system will move ICARUS's mission forward with a range of improvements, including greater energy efficiency, faster data transmission, and total global coverage. "ICARUS has flown back into space. And now, we have an even better view of life on Earth than before" says Martin Wikelski, who leads the project at the Max Planck Institute of Animal Behavior and who is also a professor at the University of Konstanz.

"We've spent the last year optimizing sensor design and building in advances in AI. What we have now is akin to a quantum leap forward: a system that helps the animal tell us their most important stories."
To the complete article on the website of the Max Planck Institute of Animal Behavior.
 
Max-Planck-Institute for Animal Behavior
By
Max-Planck-Institute for Animal Behavior

- 18.07.2023