Social obligations rob baboons of their sleep at night
What do baboons living in the wild actually do at night? This is the focus of an open access article published by Konstanz-based researchers Meg Crofoot, Carter Loftus, Roi Harel and Chase Núñez.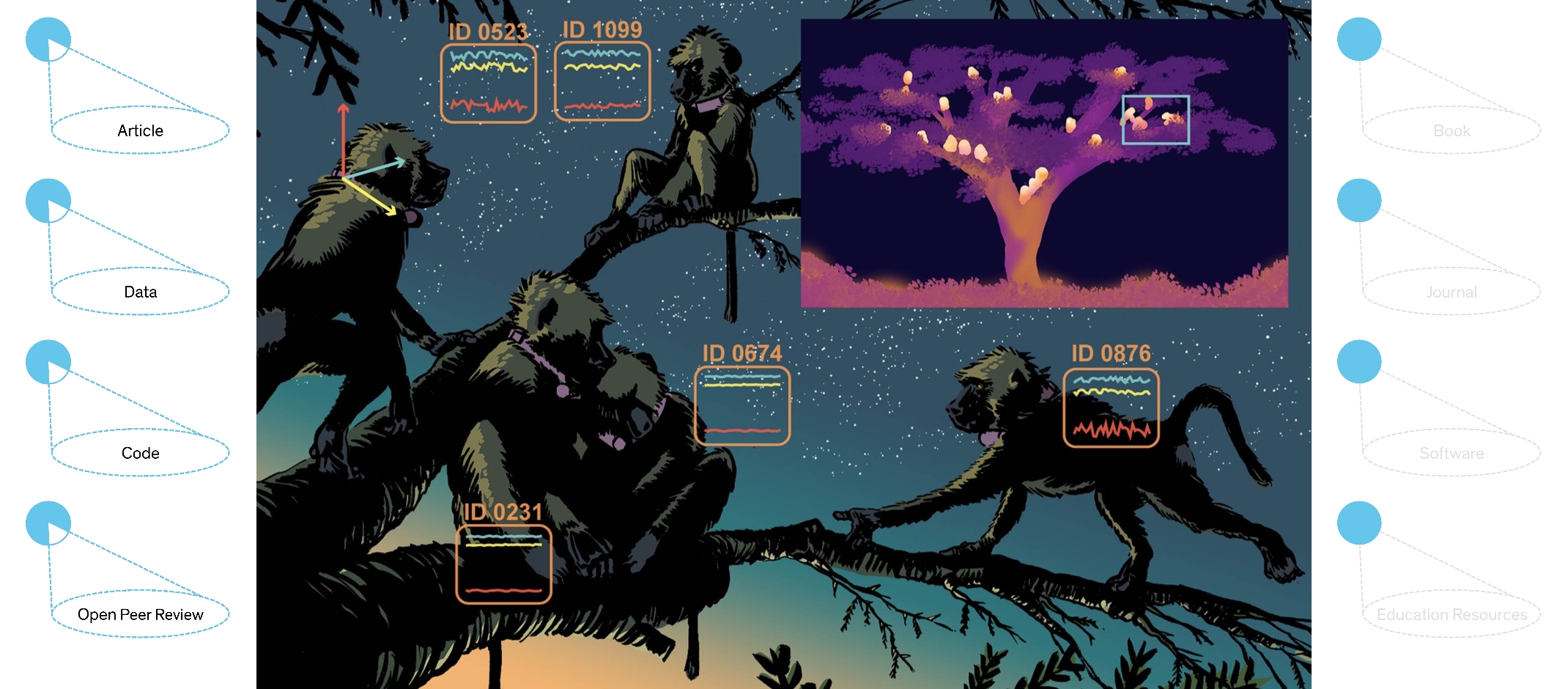 © Mike Costelloe for the Max Planck Institute of Animal Behavior (CC-BY-NC-ND 4.0)
In order to find out what Kenyan baboons living in the wild do at night, Meg Crofoot, a professor of Biology at the University of Konstanz, and her colleagues observed a group of 26 baboons using GPS trackers, accelerometers and thermal imaging cameras. In their open access article in eLife on the study, the researchers especially focused on the sleeping behaviour of group-living baboons. They determined that, even when baboons had gotten little sleep, they often still spent the following night socializing with group members or keeping watch for predators rather than sleeping – social and ecological pressures carried more weight than the need to catch up on sleep. The researchers concluded that social factors may play a decisive role in the evolution of sleep behaviour in species living in groups, such as baboons or humans.  
The
open access article
in eLife (doi: 10.7554/eLife.73695) is available for
free download
from the Konstanz Online Publication System (KOPS). Along with the study's results and discussion by the authors, the full
open peer review
process of the publication is also accessible.
The
research data
(doi: 10.5061/dryad.p5hqbzkqf) used in the study are freely available in the DRYAD research data repository.
The
programming code used for analysis
(doi: 10.5281/zenodo.5905742) is freely available and can be downloaded from zenodo.
By
Daniel Schmidtke

- 26.01.2023